A little while ago, we noticed that someone was peeing on some of our furniture. Given that we've got two cats on fluoxetine long-term due to stress marking, I was worried that their medicine wasn't working anymore. But then I noticed something odd when I treated the pee spots with Urine Away. They became sparkly, which I'd never seen before. The spots weren't saturated enough to cause that, and I realized we might have a cat with urine crystals. Urine crystals in cats require veterinary diagnosis and treatment.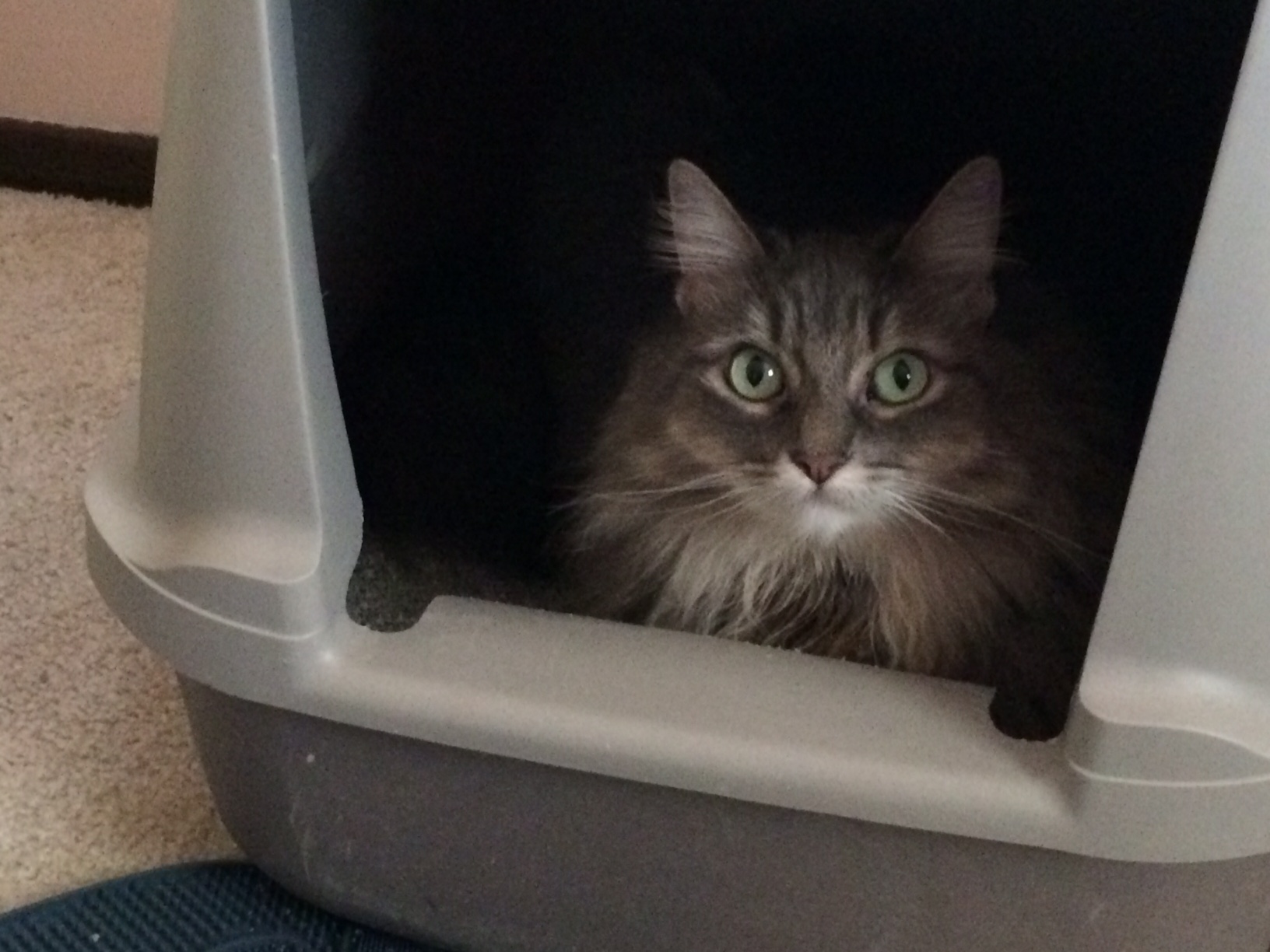 The first thing we had to do was take all four of our cats to the vet for testing because we didn't know who it was. It's always a good idea to take your cats in when new and worrisome behaviors appear. Urine crystals can be irritating to your cat's bladder and urethra, making them feel like they need to go all the time. They can also lead to stones, which can cause life-threatening blockages, and cause UTIs. This is why it's so important to take your cat to the vet if your cat is peeing outside the litter box.
What causes urine crystals in cats?
It depends on the type of crystal, but some causes are:
Urine pH is too high or too low
Dehydration
Dietary issues (which can affect urine pH levels)
How are urine crystals in cats treated?
This, too, depends on what caused the crystals. Sometimes, simply ensuring that your cat is getting adequate water is enough. Other times, your cat may need a change in diet, or even medicine, or some combination of all of this.
It's important to note that urine crystals in cats may show an underlying problem. Your vet will work to determine whether that's the case, and if so, recommend an appropriate treatment for it in order to stop the crystals.
So which cat of ours had the crystals?
It turns out that it was Chase with the crystals. All three of our other cats' urine was normal, with the exception of Kali, who had a high pH. Chase did too, so it's very likely his crystals were struvite crystals because those tend to form in urine that's too alkaline (calcium oxalate crystals are more likely to form in urine that's too acidic, according to our vet).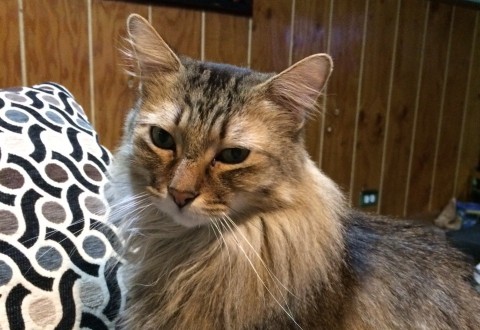 Our vet recommended we put some cranberry extract with vitamin C into his food to help acidify his urine and ward off infection. We did, and a month later, the crystals were gone. So we thought that was the end of it, and continued putting the cranberry in his food. For him, it seemed it was an open-and-shut case. Stay tuned…
**Please remember to call your vet if you notice any unusual or alarming behaviors!